The Cook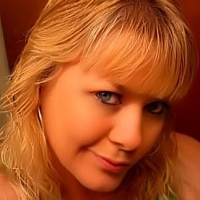 chef_irish
Gainesville, FL
Taste-o-Meter
People are ADDICTED to chef_irish's recipes!
About Me
I Am A Proud Mother of 2 Beautiful Daughters Ages 20 & 13,
and They Are Equally Talented and Very Loving Like Their
Mother, Lol! I Have A 2 Yr. Old English Hound/Bulldog Mix That I Rescued from A Shelter (We Named Him Duke)
- He is The Sweetest Dog Ever...He Really Loves Me and My Girls. I Love Entertaining Friends and Family and I Love Family Backyard BBQ's and Generally Cooking On The Grille'. It's The Healthier Way. I Have Been Cheffin My Whole Life and I Have Learned A Millions Ways to Cook and I'm Still Learning. I Enjoy Chatting and Cooking with Other Chef's and Cooks. I Also Enjoy Gardening...Everything Tastes Better Fresh from the Garden (Especially Fresh Herbs, Fruits & Veggies). I Have A Whole Lot More Recipes to Share...Some Great Light Summer Salads and Snacks....and Some Delicious Fall Meals and Soups. Leave Me Messages and I Will Get Back to You...Hope You Have A Great Day - Everyday!

Tami aka Chef Irish
(Professional Chef' - Graduate of Le Cordon Bleu)
Read more
My Latest Recipes 351
Swamp Cabbage from chef_irish in Gainesville, FL.

What Can I say - I Live in Florida and It's YUMMY!...

Had This Recipe for Quite A While, It's From A Cookbook...I Found at The Public Library One Day Called: College Cooking (Megan &am...

We Have This For Dinner at Least Once Every Couple of Months with Coconut Milk Rice (The Pic is from Dinner Tonight 5/12/2010) ......

I Love Mussels ALOT!!! Best Mussels Are from Giovanni's Fish Market and Galley in Morro Bay, CA. Everything from Giovanni's is t...

This is So Very Yummy, Another Family Favorite...Easy to Do and Easy to EAT!...

My Favorite Fudge from chef_irish in Gainesville, FL.

I Love Fudge and This Is My Favorite Fudge...So I Hope That You Will Try It!...