The Cook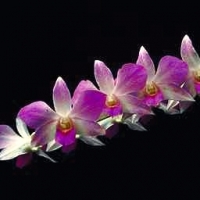 chefamari
Cleveland, TX
Taste-o-Meter
People generally enjoy chefamari's recipes.
About Me
I'm a mother of 4 have a cake shop of my own, and am a traveling evangelist wife. When we are at home and I'm not too buisy I love to have guest over and go all out with a 5 course meal. I'd rater eat at home than go out to eat
unless your talking Bern's Steak House in Tampa,Florida: only one of my favorite resturants. A must go for anyone visiting Tampa Area!!!!! If your visiting Houston Forno's Italian resturant is a must. Bonappite'.....
Read more
My Followers
My Latest Recipes 2
This dish is full of Omega 3 & lots of taste popin appeal for the fish lovers!...

This dish goes great with Italian rolls and an awsome greek salad. My Italian friend and my family loves it . Not much left for ...