The Cook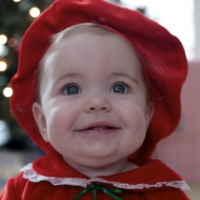 chefbaudri
Grand Rapids, MI
Taste-o-Meter
People are ADDICTED to chefbaudri's recipes!
About Me
I am married and have 3 children. In between working full-time and keeping up with my kids' schedules, I LOVE to cook. I find it to be a great outlet for my creativity and when I have lots of time (never. . .)cooking is very rel
axing for me. I believe that gathering together around "the table" is what it is all about in this world. Sharing good food, the gifts of each other (and even a bit of wine) can bring a real sense of centering and community among family and friends. I enjoy recipes that range from quick and simple to challenging. I love to entertain family and friends in a simple, elegant manner. Hospitality is so important in both my work (in the church) and at home. I try to make whom I meet feel welcome -- and a bit of good food always helps!
Read more