The Cook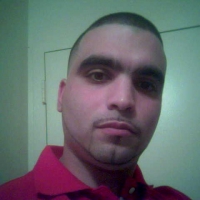 chefboriqua
Paterson, NJ
Taste-o-Meter
People are ADDICTED to chefboriqua's recipes!
About Me
about me, i always like cooking ever since i was little i started of by making my own breakfast at age of 5. i started off making scramble eggs putting in cheese ham bananas or whatever was around at the time. then i started cooki
ng meat got a little older started making french fries anything easy. but i never cook any big meal until now that im 28 i finally cook rice yellow n white rice beans basically a full meal. so now i can say im really a beginner at cooking. cooking was always a passion of mines and i finally got motivated to start cooking. started to have ideas of making up ingredients as i go and not to brag but its pretty good wat i have done so far can wait to start putting outsome recipes on here. my problem is i dont really use measure utensil. as i start i just add and taste im very creative making drinks like smoothies and sauces.
Read more