The Cook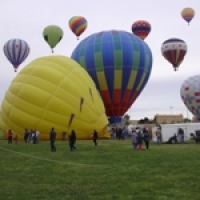 chefg
Roswell, NM
Taste-o-Meter
People generally enjoy chefg's recipes.
About Me
I am a certified chef/pastry chef from NM. Though I enjoy preparing the finer foods and pastry as learned in my profession as well as joining many pastry and food competitions, I am still just your average mom who struggles with t
ime restraints in preparing those everyday meals for my family each week. So, with that being said, I am always looking for new, quick and easy weekday meals that are also healthy full flavor, and not so loaded with all the good stuff like FAT. I try to keep my weekly cooking menu full of fish, veggies, braised and stewed meals which are tremendous time savers as well as healthy and low in fat.
Read more
My Latest Recipes 5
This recipe came from Bon Appitite, it is time consuming but well worth it on so many levels! Chocolate ganache, and chocolate mou...

This is a recipe I found that is the same as Olive Garden's Lemon Cream Cake...

This cheesy dip is great served in a bread bowl with bread cubes for dipping, or served with crackers or Frito chip dippers ...

This is a low-fat dip using low fat cottage cheese and choice of shrimp, crab, or salmon. I favor the flavor of salmon and serve t...

This is a favorite salmon recipe which may be difficult to prepare if you don't have Green Chili powder available in your area. Ho...