The Cook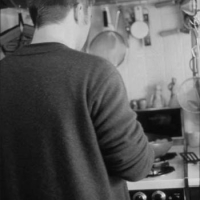 chefwithtaste
Lees Summit, MO
Taste-o-Meter
People LOVE chefwithtaste's recipes.
About Me
I'm Mark Stroginis, owner, author, publisher, and "Home-Chef" for www.InDadsKitchen.com. I'm 43 years old, and I'm lucky enough to be married to the author of PR Therapy and creator of www.PRTherapy.com, and we have thr
ee amazing children still at home with us. We live in the suburbs of Kansas City, MO.

I started www.InDadsKitchen.com as a way to get my kids into the kitchen, have fun, and learn to cook along the way. I am not a professional chef. I'm a "Home-Chef" who is in charge of meal planning, shopping budget, and the one who puts the meal on the table!

I would love to review your cookbook, kitchen gadget, small appilance, or even your own recipe here on InDadsKitchen.com Contact Me Today.
Read more