The Cook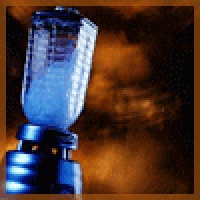 cheric
Oklahoma City, OK
Taste-o-Meter
People are ADDICTED to cheric's recipes!
About Me
Love to read, write and cook. I have 2 food-picky children (ages 16 and 6) and welcome any ideas for recipes that will appeal to them!
Grew up helping Mom cook gourmet meals (it was just her and me for a long time)...and she
has instilled in me the love of cooking and baking. I could never be as "gourmet" as her...but I'm trying! She has been my inspiration to cooking...and even today she still comes up with the most fabulous meals! We are always sharing recipes....and I am always calling her and asking her advice, lol.
I am also a Food Network junkie...and I don't even like to watch television lol...but I do love that Alton Brown!
I love sharing recipes and collecting them..I have so many of them!! And I keep adding more and more..but hey, its a hobby!!! :)
Read more
My Followers
My Latest Recipes 99
Add your own fave veggies to this easy, good-for-you dish. Cubed grilled chicken is great added in, if you want to add meat for ...

Another fabulous cheesecake from Woman's Day. Such intense chocolate flavor!!!!...

Just look at the picture...it speaks for itself!!! Found this at Woman's Day....its really a lovely dessert!!...

Different but yummy. From Woman's Day....

Serve these right after they're made. If not, wrap them tightly when cooled and freeze up to 2 months. Reheat in a 350 degree ov...

Nice lemony flavor with ginger cookies. ...
My Groups