The Cook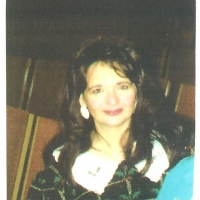 cherihannah
Shickshinny, PA
Taste-o-Meter
People are ADDICTED to cherihannah's recipes!
About Me
Hi I am an RN Hospice nurse who loves to cook. Love sharing new recipes. Love spicy Italian foods. Love making new friends. I also love Polish and many other ethnic foods .I am Italian and Slovak on my Dad's side. I am Polish, Ru
ssian and ( possibly Jewish but still not sure )on my Mom's side. I am blessed and proud to be an American with this back-ground of different nationalities.Best of all we are all brothers & sisters. Looking forward to a great wonderful experience with all of you !! '
PS. I am an "Expert cook' stated by others who told me I should open a Restaurant . I design cakes( espec. delight in Wedding & Anniversary cakes) Love natural, organic healthy foods. Love to teach others about healthy choices .Also for those who asked some of my cake pic's are under my avatar. Click on & then double click to enlarge. If you come back to my page other ones show up as you can't display them all at once. Thanks
It is an awesome adventure to be part of different nationalities. The customs,the food ,even our personality & temperaments seem to blend. If I had to sum it all up I would say:Our gracious heavenly Father thank you for loving all of us the way you do and making us all brothers & sisters no matter the color of our skin,where we live or who we are. We are all one with you. Thank you for creating this one big beautiful family. He loves us and to all of you I say"I love all of you too!!" God bless

Read more
My Latest Recipes 102
This recipe is an old one from a 77 yr. old nurse co-worker whose mother gave to her.This recipe is not the yeast & lard one ...

Mock Key Lime Pie from cherihannah in Shickshinny, PA.

Quick & easy for those who like key lime pie...

Malt Shoppe Pie from cherihannah in Shickshinny, PA.

If you like malt balls you will love this pie...

Moon Cakes from cherihannah in Shickshinny, PA.

Fun & easy to make. Melt in -mouth delicious...

This is a healthy snack at any time. Great to have the kids make with you. Great organic treat if you use all organic ingred. ...

This was an awesome sight for me when I was a little girl. I watched my Baba make these. What amazed me was to see her place the d...