The Cook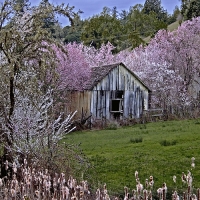 cherrynilar3
KL, MY
Taste-o-Meter
People generally enjoy cherrynilar3's recipes.
About Me
Hi, I`m Nilar and I seriously enjoy cooking. I`m as fit as a fiddle. I hope to share my recipes with people on Group Recipes, and I hope to discover some new delicious recipes as well! I enjoy watching Jamie Oliver and Anna Olsen`
s cooking. I usually watch the Asian Food Channel and Travel and Living. I am eager to make new friends here and share and retrieve new, delicious recipes of meals! Also, I enjoy reading Reader`s Digest, food magazines and cook books. I hope my recipes will twist your tongues with delight and your recipes will make my mouth watering! I cook Indian, Chinese and Burmese food... usually. I also bake butter cookies and cakes. For health and delight, I would make strawberry with cream and sugar... trust me, it is totally delicious!
Read more
My Followers