The Cook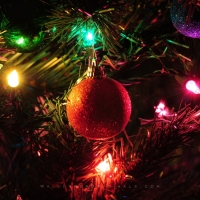 chi_phx_singer
Scottsdale, AZ
Taste-o-Meter
People LOVE chi_phx_singer's recipes.
About Me
A little about me;
I grew up in the Northwest Suburbs of Chicago. My mom and I lived with my Grandparents from the time I was a little baby. I grew up learning to cook from my little Irish Grandmother. The fun part of that was th
at she was cooking Italian! My Grandfather was from Sicily, so we ate Italian frequently. Those times in the Kitchen, either with my Mom or my Grandmother were always a blast. Not only did I learn how to cook and bake, but I learned quite a few things about what my Mom got into as a kid, now that was fun! LOL :) Obviously learning to cook Italian, those are my specialties, but since then I've had to learn to cook Healthy. But I love to cook and I'm always trying something different.

I LOVE cooking Italian, but do cook other things as well. Chicken is a favorite of mine as well as Tilapia. And almost everything I cook has to have mushrooms in it, I just Love mushrooms! I don't know where I picked that up, but I'm soooo glad I did!

When I was young, my Mom, Grandmother, Aunt and I used to hole up in the kitchen during the Holidays and make Rum Cakes and Booze Balls. The unfortunate part of that was with both Kitchen doors closed, the fumes from the alcohol made me "drunk". I remember my Grandfather coming into the kitchen and he had to take a step back or be overpowered by the fumes. He wanted to know what was so entertaining as we were laughing and giggling very loudly. He took one look at me and just shook his head and laughed. He made sure we left the doors open after that!

Read more
My Latest Recipes 5
My Supervisor brought these in for our Potluck. They are melt-in-your-mouth AWESOME!...

Ninas Yummy Tilapia from chi_phx_singer in Scottsdale, AZ.

This is a light Fish Dish. There are 2 ways to prepare this one, I have done the skillet method and still loved the way the fish c...

I learned this one from my little Irish Grandmother, so good! Serve this with Spinach, makes a yummy complete meal! While this cal...

This is a meal in itself! My mom and I used to make these all the time and we would fight over the leftover potato mix that wouldn...

I devolped this recipe as a way to incorporate cabbage into my diet. The Campbells Cream of Mushroom soup that I use says Healthy ...