The Cook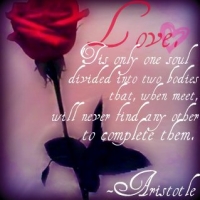 chili0208mw
Indidanapolis, Indiana
Taste-o-Meter
chili0208mw's recipes haven't caught on yet
About Me
Hey! I'm in high school, have an amazing boy friend and a burning passiong for cooking. I mostly like baking desserts, pastas, and quick meals, but i'll keep my eyes peeled for any trendy new recipes. ;) keep me posted!
<3 Chi
li
Read more
My Latest Recipes 2
Simple Garlic Bread from chili0208mw in Indidanapolis, Indiana.

if you have just about no ingrdients and you're bored...

I was over at my friend's house and she made this herself so I felt like sharing it with you :)...