The Cook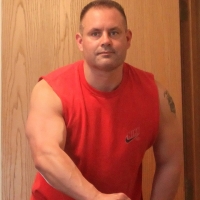 chooch621
Goshen, IN
Taste-o-Meter
People LOVE chooch621's recipes.
About Me
I'm a borderline Medium to Expert cook...I spent some time working in New York as Head Cook and Kitchen Manager...I enjoyed it Very Much...I've been an artist since I could hold a pencil and I find food and cooking as an artistic
avenue...I'm currently making my own cookbook (Just for fun) since I am also a photographer...What better way to bring Food, Art, and Photography together...I came across this site by accident and I'm glad I did...I look forward to sharing our passion for cooking together...
Read more
My Latest Recipes 5
Very easy Beef Stroganoff...

Cabbage Rolls from chooch621 in Goshen, IN.

A nice way to kick up cabbage......

A very simple Cheese Sauce for pasta, nachos, veggies, ect...I like it drizzled over popcorn......

This dish is really versitile...You can add what ever you would like in an omelet......

Every time I make this...It disappears...It's an instant favorite for all......