The Cook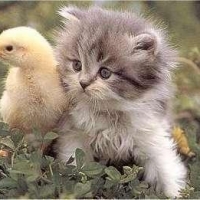 clee517
Syracuse, NY
Taste-o-Meter
People generally enjoy clee517's recipes.
About Me
I am on my own in a new city with a new boyfriend and a very small budget! I'm looking for the basics. My mom never was really close to me and Dad was a pizza junkie, so I need the bare bones! A good cheap simple chili recipe, 101
things to do with chicken breasts, Millions of ground beef recipes, and The wonders of cream soup. If you know the feeling and have figured out a little more than I have let me know! I put in everything that has come out of my kitchen that Mr. Picky will eat. If he don't eat it I won't submit it. But if it passes the test! I will put it in faster than you can say soy sauce! Help! I'm running out of things to cook!
Read more