The Cook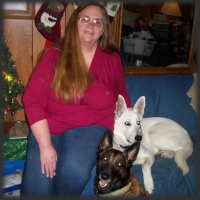 clewing
Lawton, OK
Taste-o-Meter
People LOVE clewing's recipes.
About Me
I used to love to cook, then I started working in a high stress, long hours job and cooking became a chore. I'm no longer working (a full time student) which leaves time to get back to the joy of cooking. Since July 2009 I've been
on Weight Watchers and have lost over 58 pounds (as of February 2010) so since July I've been focusing on making my favorite recipes lower in calories and fat. I've also enjoyed trying some of the recipes from the Weight Watchers website and cookbooks.

I also like to belly dance, work out, read, work Kakuru (Cross Sums) puzzles and do needle work.
Read more