The Cook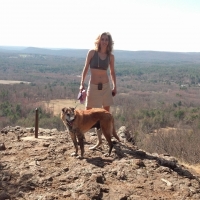 cmon68
Windsor, CT
Taste-o-Meter
People LOVE cmon68's recipes.
About Me
So her I am, again. Much has changed, I live with my 2 perfect cats and little dog. My kitchen is smaller then a closet with an apt sized electric stove! Oh the horror.
I am a better cook now then ever that I have altered my die
t due to the fact I have been diagnosed with a rare autoimmune disease. Oh well let the cooking begin. Enjoy I ve missed you all so damn much
:))))
Read more
My Latest Recipes 49
Just made a simple bread pudding with stale french bread and leftover pie filling its actually quite yummy!...

I am a big fan of custard/rice pudding. I experiment a lot with this. How? Its just custard right? Well, form soy milk to half and...

I know everyones got one, but understand my entire cooking life my sauce varied from ok to awful to "is this too expensive to...

Irish Tacos from cmon68 in Windsor, CT.

This is fun to make for office parties or on St Pattys Day , ...

Once people eat this they cant eat store bought again. i have requests for this as wedding presents! My sisters friend works at Sl...

technically this is a Frittata but its the same idea. This is so versatile, no matter what you have on hand for filling it works. ...
My Groups