The Cook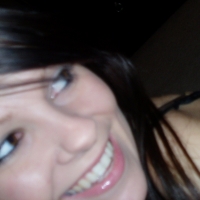 colleencups
Mesa, AZ
Taste-o-Meter
People generally enjoy colleencups's recipes.
About Me
I'm Colleen. I'm from a little town named Wilkes-barre in PA. (I miss the green so much!)
I'm Irish, Polish, German and Welsh. (My grandfather swore we were Lithuanian too.)
That being said, I think you should know I h
ate cabbage. A lot.
*I love cheese* *I love potatoes*.... but I cannot stand the two together in anything, EXCEPT-- a pierogi.
Also, I hate french fries.

Oh AND I eat Kosher. I'm not Jewish.

Yes, I know you find it strange; most do... it's just that there are flavor combinations my mouth adores and ones my mouth makes me spit out.

P.S.
I am a former Coffee Master of the Starbucks variety, and I don't mind sharing my way too filled coffee brain.

P.P.S.
I think everyone should eat this, but there is no way I could take even a bit of credit for it! I spent 7 years of my childhood in Utica, NY-- have a bite!
(I sup with turkey bacon, YUM)

Go here:
http://www.recipezaar.com/207667

Read more
My Followers
My Latest Recipes 1
A wonderful recipe I picked up from a nice Greek man at a restaurant I once worked at! He assured me that this is "as authentic ...
My Groups