The Cook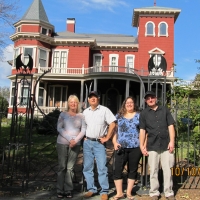 cookwithfeeling
Yarmouth, Canada..
Taste-o-Meter
People are ADDICTED to cookwithfeeling's recipes!
About Me
i was born in a small French Acadian village called Hubbard's Point, just outside of Yarmouth Nova Scotia ,Canada. I haven't been on here for awhile but i am back and hope to add more recipes for you. My interests are in music,
oldies 50's 60's 70's,reading non fiction.I also play guitar and i play in a band. i like cooking for 4- 5 people at a time.. Looking at the beauty of nature makes me feel good and to have people you know around you that respect you and truly care makes life easier to live. Slow down and don't be too serious .Believe in the golden rule!!
Read more
My Followers