The Cook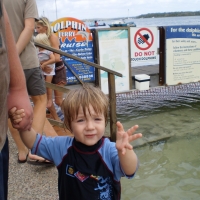 coubay
Maryborough, AU
Taste-o-Meter
People LOVE coubay's recipes.
About Me
I married into a chefing family, so much wonderful food, then when my fourth child was born it was apparent from day one he had a belly issue, when he was 2yr 3m we finally got a diagnosis of Fructose Malabsorption, the list of fo
ods he couldn't have was over whelming and all I could think was he will never know what all these wonderful things taste like, so I started researching base recipes for things that you would normaly buy. Now that I hve 10 months of learning about this disorder I think that myself and his older sisters may have it just with different symtoms. This Christmas I didn't want him to feel like the carrot kid so I made every dish Fructose Friendly, they were a hit with all those who came even those that don't have any food issues. I now make fructose friendly korma, butter chicken (also low lactose), rogan josh, spagetti bolognese, lasgne, shortbread, fried rice, etc. We use Turkey mince alot as he needs the triptophen. Currently I am going to experiment making Fructose Friendly Pfeffernusse.
This has been very hard for us as we all love fruit especially the ones that are not safe for my son like peaches yum i miss them so much.
I love so many crafts but can only do scrapbooking and cross stitch.
The list of foods my son can't have is longer than the cans, he can't have any food that contains fructans, galactans, polyols (he seems to tolerate a small amount of manitol) and he can only have food that is high glucose to fructose ratio. His fruit serviing size is what he can fit in his 3yr old hand and only 2 a day, if he has food that contains tomatoe then he looses a serve of fruit for the day, and fruit juice is a no no as so much more fruit goes into a small amount of juice. This certainly makes cooking interesting.
I don't seem to food match many and that is because I did my food test according to my son's safe foods so I had to say no to soooo many things I love like garlic, apple, peas etc. I found the food match not too helpful when looking up recipes to convert.
Read more