The Cook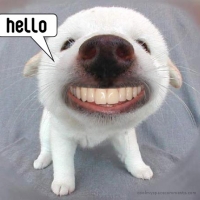 countrygirl75426
Roxton, TX
Taste-o-Meter
countrygirl75426's recipes haven't caught on yet
About Me
I am a wife, a mom, and a nurse. I love the outdoors, especially gardening and taking care of my chickens.
I am a vegetarian, and have an incredible sweet tooth.
Although I am able to cook, that responsibilty falls mainly on my
husband,and he is very good at it. Oddly enough, I like to collect recipes.
My hobbies are : herbology, aromatherapy, gardening, my chickens (well, taking care of all my animals),reading, music, knitting, crafts,baking,surfing the net, and fossil hunting.

Read more
My Latest Recipes 0
Oh my. I have no recipes. :\