The Cook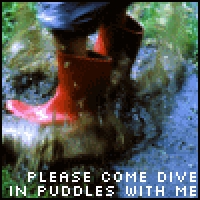 countrygoalie
NY
Taste-o-Meter
countrygoalie's recipes haven't caught on yet
About Me
I have a tendency, upon finding a recipe, to use it a couple of times. If it works for me, I begin to tweak it. Incessantly. Until it may or may not bear any resemblance to the original, but I like it. My family thinks I am insane
. I think I'm just slowly becoming more and more of a sustainable-ag foodie.
Read more
My Latest Recipes 3
Finally, a *moist* whole wheat banana bread! Originally sought out from an old copy of Laurel's Kitchen....

This original creation came from my desire to have a cookie that was not only tasty but remotely healthy for you!...

This recipe can be baked or simmered in a crockpot. When I first came across it I thought it was an odd combination but we tried i...