The Cook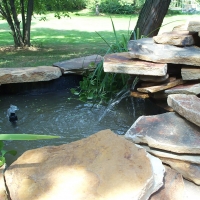 crabhappychick
Pittsburgh, PA
Taste-o-Meter
People are ADDICTED to crabhappychick's recipes!
About Me
I love to make dinner an event - before the kids all moved away I sometimes even made up a holiday to surprise them - husband, 3 daughers and 3 grandsons. I cook because it makes me happy, because it is my creative outlet and my
art, and because I love to see the smiles on the faces of those I love. Hey, and it tastes good, too! Every recipe I post is tried and true so I hope you all (or yinz if you're from Pittsburgh) enjoy the recipes I put up here. Ciao! (Chow?!) Oh, and one last word. CHOCOLATE.
Read more