The Cook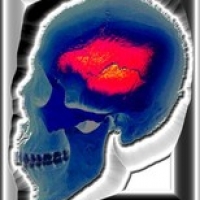 crapapp
Charleston, SC
Taste-o-Meter
People generally enjoy crapapp's recipes.
About Me
..Shalom!
I am new here and a Bread Pudding addict. comfort foods help me to feel better.
While growing-up, my parents insisted that I TRY each any every food that was put in front of me. I did not have to like it, or ever
eat it again...but I had to try it one time..what a great introduction to all the wonderful foods in this world. I have never said " no thanx" to any food..I love to try it..and found that I might even like it!

This philosophy has expanded my food preferences immensely....I love it!
Currently into organic..

I love to try new things and find cooking very easy for me. I try to use what I have on-hand and adapt recipes to this way of cooking. There are however, recipes that must be followed exactly..Knowing when this is true is an art.
Read more