The Cook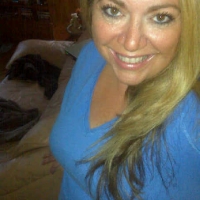 creativeanna
Vancouver, CA
Taste-o-Meter
People generally enjoy creativeanna's recipes.
About Me
Hi everyone out there. Its been two years ago that I was on here OMG!!!! Alot has changed sense then hahahaha in other words very busy life. I am now slowing down and starting to cook once again and I have to say its so much fun
especially now because I am no longer cooking alone. My partner and I cook all of the time, he specializes in Italian while I love to cook anything I find interesting out of cook books from around the world. We love to make up our own recipes, now thats fun. Looking forward to sharing some of our recipes with you.
Read more
My Latest Recipes 1
This is my own creation of what we like in chili. Sweet and Spicy the sweetness depends on you. I hope you all enjoy....
My Groups