The Cook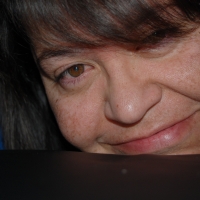 cubralinda
Houston, TX
Taste-o-Meter
People LOVE cubralinda's recipes.
About Me
I have a passion for Photography, Graphic Design and cooking different dishes, always willing to try something new. I am originally from Brazil, however my mom is Cuban, as a child I was blessed to eat and learn about both dishes
. Though I still consider myself and intermediate cook, there is always something new to learn, I believe in cooking one never stops learning something new! .I love Latin dishes, and have a soft spot for reeses peanut butter. I joined the website for love of cooking, and being able to exchange recipes and make new friends in the process.
Read more