The Cook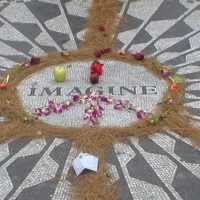 dahlka
Lancaster, NY
Taste-o-Meter
People LOVE dahlka's recipes.
About Me
My name is Kristin, and I'm a 4th grade teacher and own an education consulting business. My husband and I are expecting our first child in two weeks, and I'm starting to experiment with making my own organic baby food! I've alw
ays loved cooking since I was a kid, but recently I've gotten more experimental. I love watching The Food Network and shows like Top Chef. I think that's really helped me to take risks in my cooking and try new recipes, techniques and to create my own recipes. I love straying from a plan, and inventing something new! Alongside cooking, I love my family, friends, my cats, reading, writing, gardening, running (well, by my pace most would probably consider it jogging!), oil painting, going to museums, watching movies, traveling, teaching, playing with new technology and basically exploring the world around me! I'm also trying to learn more about organic food and cooking. We belong to our local CSA (Community Supported Agriculture) Farm, and are really loving our organic veggies every week. So more than ever, I am looking for great new veggie recipes!
Read more