The Cook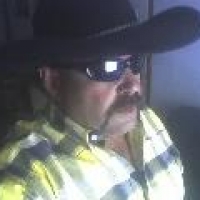 daking
San Marcos, TX
Taste-o-Meter
People LOVE daking's recipes.
About Me
I was taught the old school southern cooking recipes by my grandmother.(Bless her) I truly am my happiest , and my best ( so my family says) in the kitchen. There is nothing better than the smell of a good meal cooking , the smile
s that await you are priceless. I owned my own restaurant years ago and I am going to have another one soon. I dream big......and believe that cooking is like love - you enter it with abandon or not at all !!! :) I don't like gourmet cooking, or "this" cooking or "that" cooking, I like good cooking . I am an innovater, an experimenter, a missionary in bringing the gospel of cooking to the home table !!!! The Bible told me a mans place is in the kitchen , it does say HEbrews right ?
Read more
My Followers