The Cook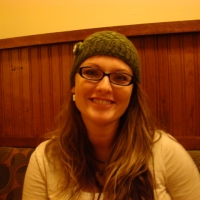 dakotasmommy
Beaverton, OR
Taste-o-Meter
People LOVE dakotasmommy's recipes.
About Me
I am a mother to a three year old boy named Dakota who loves to eat and a nursing student. I have always had a passion for cooking (I read cookbooks like other people read novels)! Now that I have such a busy schedule I love tas
ty recipes that are quick, and I also enjoy experimenting with various cuisines. I try to use organic foods and love The Barefoot Contessa and Everyday Italian cooking shows (when I have time)!
Read more
My Latest Recipes 27
Just like the blue cheese burgers at McMenamins!!! All is needed is a pitcher of Ruby Ale and I am good to go!...

Love cupcakes from dakotasmommy in Beaverton, OR.

Pretty cupcakes everyone will love- they have berries in them so they must be healthy right?...

The adult version of a root beer float...

My favorite pasta dish...

Tabbouleh from dakotasmommy in Beaverton, OR.

Middle eastern salad...

Greek Salad from dakotasmommy in Beaverton, OR.

A great greek salad, tastes just like the restaurants!...