The Cook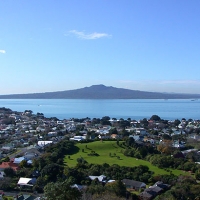 dantheman
Auckland, NZ
Taste-o-Meter
People LOVE dantheman's recipes.
About Me
I am from New Zealand, the best place in the world and I am the cook in our household. Over time, I have developed into a bit of a carnivore, Beef, Lamb, Chicken, duck, Pork, Rabbit, Deer, Possum - even had the chance of some road
kill.....(I couldn't tell what it was), bit stringy though.

I try to experiment with cooking and use recipes as guide for quantities, then play with different ingredients - at times with total disasters.

I learnt this from my mother who once did this meal with coconut milk, chicken and pineapple (what was she thinking) - it has gone down as THE biggest disaster in cooking history...

Thanks and good on this website - i really like it.

Read more