The Cook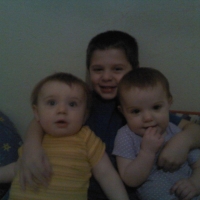 debbie919
Manahawkin, NJ
Taste-o-Meter
People are ADDICTED to debbie919's recipes!
About Me
Hello! I'm a transplanted Texan living on the Jersey Shore now, with my husband.
I have 2 daughters, and 1 little grandson who are all still in the Houston area. And now I have 2 more grandbabies, twins, boy and girl!
I've bee
n cooking since I was a kid, and still love it - it's better than therapy! Also cheaper, and you get to eat the results!...Baking is my first love, but really like to cook anything. Always willing to try new and different dishes. Having fun trying the new foods up here in the north (especially love the diners), and making southern food for my new family up here.
It's great making new friends on the site, and sharing the wonderful recipes!
Read more