The Cook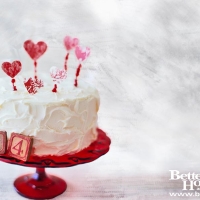 debzy
Goldsby, OK
Taste-o-Meter
People LOVE debzy's recipes.
About Me
Hi! I'm excited about getting in on all the recipes everyone has to share. I believe food brings people together and does soothe a savage soul. I'm new to the "online friend" thing, but as an empty-nester, I'm anxious to learn. Co
oking is a favorite pastime, as well as card making and jewelry making. My daughter is a vegetarian so I am always looking for great recipes for her to try when she is home from college and is craving home cooked meals. And my husband has a sweet tooth, actually a couple of them...so I enjoy experimenting on him. And if it's cake, he doesn't mind experimenting.
Read more