The Cook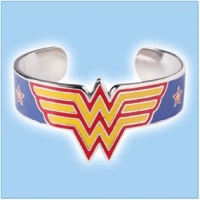 deedeec
Seattle, WA
Taste-o-Meter
People are ADDICTED to deedeec's recipes!
About Me
I love to cook and bake. I can't cook a recipe without extemporizing (doing my own thing and/or changing something about it). I love to convert recipes to healthy alternatives. My DH has high cholesterol and high blood pressure
, so I have to reduce salt and cholesterol when possible. I have 2 energetic hungry boys that I'm trying to keep fed and healthy, so recently trying to go organic to reduce the chemical load on their systems. I love baking breads of all sorts. I love using whole grains. That said, unfortunately, my MIL has been diagnosed with Celiacs disease so I'm also learning about gluten free baking and expanding my gluten free recipe base.

A few notes about me: when I don't know how many servings my recipe makes, I usually under-estimate. So if you try something and decide "Good Lord, that's more than 6 servings..." sorry, at least you'll have tasty leftovers. Also, I'm a terrible speller! I majored in math and meteorology. I don't mind if you politely point out an error, I'll fix it if I can. Finally, my prep times probably aren't accurate... some times I'm pokey sometimes I'm quick, depends on how familiar I am with a recipe.
Read more
My Latest Recipes 94
A delicious, fresh, twist on the Lobster sandwich. No mayo in this. The lemon vinaigrette accents the sweet lobster meat making ...

I really love this cheesecake recipe. All the pleasure of cheesecake with slightly less guilt! I modified this from an even more...

Brookies from deedeec in Seattle, WA.

Brownie+Cookie=Brookie. Somebody posted a picture of these on Facebook. They got the idea from an actual boxed kit at William So...

New Mexico style Chile Verde. It's like a hearty stew and I serve it over rice. Amazing flavor, very hearty, and a family favori...

Classic South American (Brazil/Argentina) steak sauce/marinade, also excellent with steak or portobella fajitas....

This is recipe is modified and to be used with leftover beef, like left over steak, roast beef, london broil, flank steak, etc. B...