The Cook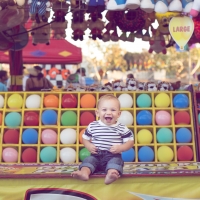 deigirl
Paulden, AZ
Taste-o-Meter
People LOVE deigirl's recipes.
About Me
Simply put I love to cook, I love to eat, and I love to laugh! Food is the cornerstone to my happiness. It is there when I am enjoying time with my family and friends, it is there to keep me challenged and learning, and it is th
ere any time I am having a bad day. I enjoy trying new recipes and making myself as well as others happy with my creations. I am a self taught cook and have been learning for about the past 9 years. I enjoy cooking healthy but I like to indulge in a high fat experience every now and then. I try to cook using a minimal amount of sugar and no breads. I am very concerned with becoming diabetic or having heart disease as I get older because there is a strong history of both in my family. I try and incorporate whole wheat into my cooking as much as possible. I love vegetables and garlic. I have a very hectic work schedule so weekends are when I try out the more time consuming recipes. I adore anything good in the crock pot and I have fallen in love with my vacuum sealer because I can make extras of just about anything and freeze it for a quick meal on nights when I am too tired to cook. I grew up in California and Georgia and I now live in Arizona. I have traveled extensively and been able to try many different kinds of foods from all over the world. Some were unforgettable, some I wish I could forget but in the end it has really helped me to be able to develop a love for all different kinds of foods and given me many ideas for my own recipes. My very favorite food to eat is Sushi and I dream of being able to learn how to make it someday. I like Japanese, Mediterranean, Greek, Southwestern, French, Italian, Southern and All American food.
Read more