The Cook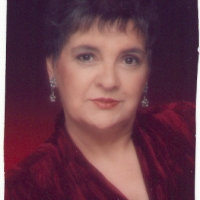 deliathecrone
Johnston, SC
Taste-o-Meter
People are ADDICTED to deliathecrone's recipes!
About Me
I've had a weight problem for years, and recently noticed that my weight went down with no work on my part - no dieting, no counting, no anything. The only difference is that I was eating vegetarian meals. (thanks to a roommate) S
o, I'm on a search for vegetarian versions of my favorite foods, which happen to be mostly Italian! I'm originally from the Boston area, born to a second-generation Italian family, raised during WWII by my beautiful Abruzzese grandparents, listening to Caruso or bebop, depending upon which uncle was home. One uncle was an artist and painted murals on canvas that he would tack onto the hallway wall, so we could watch the stunning process as it grew in front of us. The smell of gorgeous food filled our home and my heart. And it still does today.
I love Middle Eastern foods, nearly all - except Tabbouleh, Couscous, and the Middle Eastern way of doing eggplant. I prefer the Italian eggplant recipes. And I love curry! Funny, we don't get a lot of curry here. I'll have to find an Indian restaurant in Augusta to have the real thing, if that's what they prepare in the trade. Anyway, I love to make my own curry, too. So versatile and Sooooo Good!!!
Read more