The Cook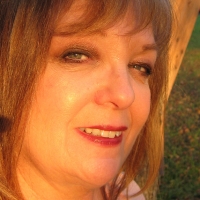 dinnersready
Kinmundy, IL
Taste-o-Meter
People generally enjoy dinnersready's recipes.
About Me
I'm a stay at home wife now, and I am loving it.
I had a great garden and spent the summer taking care of it. When the produce was ripe I canned, froze, jellied and jammed to my heart's content. My freezer and pantry are full of
home made items. I am set for winter, or a nuclear disaster, which ever comes first....
ok, I guess that's not really funny, considering...

I have chickens, and a dog, a great husband, three children 4 grand children.

I love making everything from scratch, like sourdough bread and sweet potato pie.

I have many interests, current events, history, mysteries, nature, music and the homesteading lifestyle.

For fun, I belong to the Red hat society and so am always having a great time with my lady friends there. My husband and I love the Renaissance festivals and attend them regularly when we can. Yes, we dress up and talk with a funny accent....we love it, it is like going through a time machine back into the 1500 or 1600, depending on which renaissance the festival is honoring. (I bet you thought there was only one renaissance, didn't you?) So, that's me in a nutshell...
Read more
My Followers