The Cook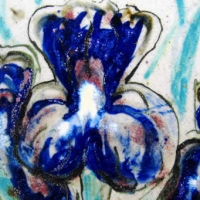 divaliscious
Dutchess County, NY
Taste-o-Meter
People are ADDICTED to divaliscious's recipes!
About Me
Love to cook and bake like so many of us here - mostly from scratch...Almost all my recipes posted here are made with homemade ingredients and are very tried and true recipes...with a few tips and tricks learned along the way***I
am a full time artist, musician, writer and blogger ( hey - the bacon has got to come in from somewhere!)***When I am not creating art, cooking is one way I get to unwind and still get to be creative. I enjoy learning all that I can while I share what I have learned by trial and error. ***http://the-divaliscious.com***http://dinner-and-jam.blogspot.com***http://thechefmaven.wordpress.com/****my latest endeavor
Read more
My Latest Recipes 176
Super easy dinner for two, one of those set it up, and throw it in the oven, and voila, it's done an hour later or less -no fuss c...

Got a cold? This soup is perfect to help you and your family to 'feed that cold and starve that fever' - The spices used specifica...

This quick and easy to make pizza dough is affordable yet super tasty and versatile. - Top it with your favorite toppings or sprin...

Easy and affordable, perfect for family and parties, this healthy beef stew's extra hearty taste comes via the spices placed in th...

Hawaij Spice Blend from divaliscious in Dutchess County, NY.

This blend can be bought already made, but in case if want to try something different - this was fantastic used in chicken soup an...

Since September 6th is National Coffee Ice Cream Day - I thought to share this recipe with you all! - And if you want to go all ou...