The Cook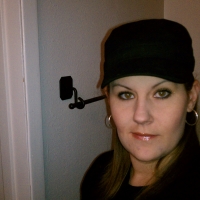 dlad
Grand Junction, CO
Taste-o-Meter
People generally enjoy dlad's recipes.
About Me
Continuing on our quest for a healthier life style. Love to bake and cook, but still struggle in this healthy world, always trying to find new better ways. I am a stay at home mom and a wife... the two best jobs a girl could have.
:)
I like food (even the ones that are not so great for you! But those are for special occations and weekends only) I am currently working on lossing the 20 pounds left from the 40lbs I started at. I just had my second child 8 months ago and have lost all the weight I gained durring pregnancy, now I am just working on the last 20 I have gained over 9 years by not eating as I should. I am not on a "diet" my family and I have completly changed the way we eat. I need to get leaner and more toned and the hubby wants to gain more muscle. I dont eat artificial ANYTHING! Including sweetners. High fructose syrup hydrogenated oils. I did not know how horrible this stuff was until very recently. I try to stay away from refined sugar and flours, and that is very hard. I know that since we have changed i feel so much better!
Read more
My Latest Recipes 1
Fruity Cookies from dlad in Grand Junction, CO.

These are total odd ball "cookies" With no flour, sugar, or fats (butter or oils) and dairy free. Very forgiving to add this and t...