The Cook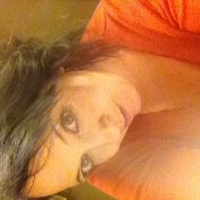 dmajor
Slidell, LA
Taste-o-Meter
People are ADDICTED to dmajor's recipes!
About Me
Hi, my name is Debbie, or Deb for short. I grew up as a Navy brat and moved around a bit but finally the family settled in Louisiana where I still remain today. As a child, I enjoyed eating peas almost everyday as part of my afte
r school snack, and believe it or not they are still my favorite(just not as often)! Although my beginning culinary skills only included opening and heating a can of peas, I have evolved quite a bit , I can't say I am an expert because I feel there is always more to learn and experience! I enjoy cooking and especially enjoy finding short cuts to great cooking. Besides cooking, Family is very important to me. I have two beautiful (grown)children, both married to wonderful spouse and both share my love of cooking . I am also grandmother to 7 wonderful grandchildren which keep me very busy. I enjoy socializing with friends when I am not working with learning disabled children or doing part time catering. Not so much catering now! After spending years gaining weight from all the lovely foods I made, I decided to do something about it. I had suffered with arthritis to the point it was affecting my life. I was depressed and thinking I would have to live on diet foods for the rest of my life just to lose some weight. Well that AINT going to happen!! lol I love my food. I was lucky to find Plexus! It has helped me in so many ways. First, I was pain free from the arthritis, stiffness gone too. I got off my cholesterol meds, pain meds, and feel awesome. I lost 65 lbs too!!! I love this so much. It has also opened the door for me to make some money, well some great money!! lol Enough to pay off my house!!! Back to cooking!! which I enjoy very much. My favorite things to do in my spare time(when I have spare time) are writing poetry and making up my own recipes (or redesigning favorite recipes or foods that I enjoy). Most of the recipes I will post will be my own. On occasion, I might post recipes that I find are perfect as they are. I look forward to visiting with my new friends on this site and sharing laughs, tips, and great recipes! I am eating what I want and enjoying these awesome recipes. I still can enjoy cooking and eating great food!!! If you are interested, contact me @www.mommajor@hotmail.com or visit my website @ www.dmajor.myplexusproducts.com
Read more
My Followers
My Latest Recipes 241
Yummy stuffed potato logs pan fried golden brown and topped with easy and delicious garlic Parmesan sauce...

A quick and satisfying meal that's so simple but delicious...

A great casserole that is easy and taste great. Add a little burgundy wine to sauce to kick up flavor. Serve with sour cream on s...

A great Mexican layered dish that is not only easy but delicious! Serve with basket of tortilla chips on the side and Mexican rice...

A quick and easy dip that is sure to get you rave reviews!!...

A great sauce to top all your favorite Mexican dishes, fish, chicken, and pork...