The Cook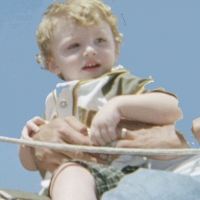 dmiller64116
Kansas City, MO
Taste-o-Meter
People generally enjoy dmiller64116's recipes.
About Me
I'm a 42 year-old Mom of a (picky) 2 year-old. Where I used to spend hours poring over recipes, driving all over town to buy the best ingredientsand spending hours (or days) in the kitchen to create the perfect meal, now it's all
about finding the balance between quality and convenience. I come from a long line of comfort food gourmets and I've been cooking as long as I can remember. I like to think that I've taken all the skills from that genre and applied it in a healthier way. But I'm a purist when it comes to food -- fresh ingredients, real butter and cream, homemade stocks. I try not to skimp on the things that matter.

Please don't take my tagline personally -- I love recipes! But I usually just use them as a general guide and adjust to my own taste. My husband always jokes that in five years of marriage, he's never had the same meal twice. That's good and bad -- if I make something particularly good, I usually can't recreate it exactly. So I'm hoping to use this recipe board to gain a little more discipline in my methods as I share my triumphs with new friends, and look for creative and tasty ways to improve my own repertoire.
Read more