The Cook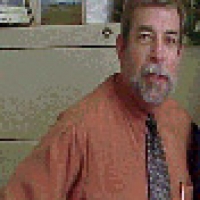 dond
Rockville, MD
Taste-o-Meter
People are ADDICTED to dond's recipes!
About Me
I'm fascinated with new adventurous recipes and ingredients. I've recently left my thirty-year career in telecommunications and information technology with the Federal government to pursue my love of cooking as a personal chef.
My Latest Recipes 100
This is an extremely simple dish to make, but it packs a lot of flavor. It's a wonderful appetizer, and even works as a first cour...

Courtesy of Martha Stewart, this rich, yeasty coffee cake keeps for several days and goes well with just about anything. One thing...

This recipe by Jean Anderson for Bon Appetit is a modified version of frango na pùcara, a Portuguese chicken dish that is genera...

This delicious, hearty soup comes from my friend Chef Danielle Turner. It keeps well in the refrigerator for several days, though ...

Courtesy of master baker Bernard Clayton, this recipe yields 200 or more delicious doggy treats that are so good you might be tem...

This recipe comes from Bridget Lancaster of Americas Test Kitchen. It produces a scone that is layered, incredibly rich, sweet, an...