The Cook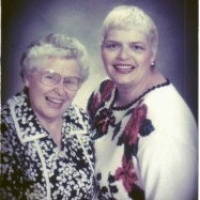 dottiet
Woodward, OK
Taste-o-Meter
People are ADDICTED to dottiet's recipes!
About Me
I am a mother of 3 grown children; two girls and one boy. I have 5 grandchildren. I especially like to try new recipies and love cooking for a crowd. The Fall and Winter are my favorite cooking seasons. My husband pretty much
does his grill thing in the warmer months. I love to collect recipies and even manage to make up my own varations on old favorites. I started collecting recipies over 50 years ago and my grand mother and nana's are some of my absolute favorites.
My other hobbies are crochet, quilting, scrapbooking, travel, visiting with my family.

Picture is of my wonderful Mother and I. She taught me so much about love and sharing that love with friends and family....Also always having a new recipe to try. Miss you Mama!
Read more