The Cook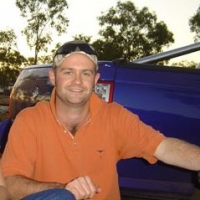 dover1123
Mount Isa, AU
Taste-o-Meter
People generally enjoy dover1123's recipes.
About Me
Food is great... Nothing better than coming home and cooking up something different for tea.
About me... well I'm a geologist, working in Queensland, Australia. I have two dogs Abby (Daschund X) Taylah (German Shepherd) and Maggi
e (plain old cat).

I have been cooking since I can remember, be it with my father or my grandmother, I have always been in the kitchen.
Read more