The Cook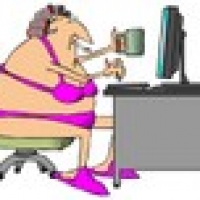 dtour
Somewhere In Florida, FL
Taste-o-Meter
People are ADDICTED to dtour's recipes!
About Me
I am now @ an age in my life where I feel "anything goes"....so I am having the time of my life. I am married to the man of my dreams and have been so for 33 years. I have 2 awesome sons that have each married a wonderful girl. Th
e grandkids are pretty awesome too but enuf about family. Ooops one more....my most beautiful, 85 year old ,lovely English Mum, who resides in London, England.
I am enjoying GroupRecipes, so many talented cooks offering so many tasty recipes so I am off to the Kitchen...ta ta!
Read more