The Cook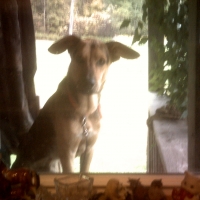 dutchie326
Parker, PA
Taste-o-Meter
People are ADDICTED to dutchie326's recipes!
About Me
My foster mom was left with her kids to raise when her husband left her. She ran a boarding house and took in all kinds of people to help when they needed a place to stay or eat.. At meal time many of the people around the table
were people who just had no where else to go for a hot meal. Often on holidays we had over thirty people at the table and the family was very small. . Most of the rest were people she would just have in cause they had no family. Often with no money because she could not see anyone go hungry or cold. She had people of all ages living with her besides her paying boarders. So her table was full at meal time. She passed on her love of cooking to her children, including me. She taught us to cook using 'a little of this and a pinch of that'. And I learned a long time ago not to be afraid of making a mistake cause she consider a mistake just another recipe. *s* I owe everything I know about cooking to her.
Read more