The Cook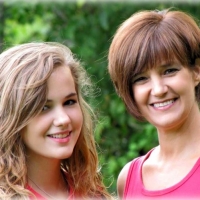 dynie
Marietta, OH
Taste-o-Meter
People are ADDICTED to dynie's recipes!
About Me
I thoroughly love the great outdoors. Through the years, with family and friends, I've enjoyed biking (long and short distant), camping (from plush to backpacking), whitewater rafting, hiking, boating on the river, horseback ridi
ng, and traveling the states. I have been to all but 4 of the US states, made several trips throughout eastern Canada, and a few in Mexico. I've even been to Haiti once! I enjoy going to places I've never been.

***************************************************************************
I love this site...and all the wonderful people I've met and messaged. Already I've broadened my horizons by sharing and learning from all of my cooking friends!
Read more
My Latest Recipes 35
Beef Bombs from dynie in Marietta, OH.

Very delicious heart-healthy stuffed peppers from Men's Health Muscle Chow. They taste great when made with ground turkey, also!...

This puts a spin on the blonde brownie with a peanut butter taste swirled with a creamy rich chocolate...Mmm!...

Warm up during the cold season with the comfort of hot tortellini soup fresh out of the slow cooker. Its uniquely sweet, creamy, ...

This slow cooker recipe is for when you have no time to cook! Just toss it together the night before to put in the frig. - Then s...

This pleasant tasting side has an interesting crunch with the almonds and pomegranate arils. This recipe is modified from Ohio'...

Prepare for pomegranate season! (...from October to December!) This wonderfully moist bread has a pleasant taste. You'll be...