The Cook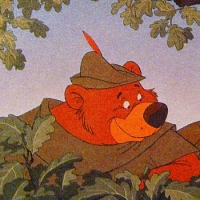 edmund
Studio City, CA
Taste-o-Meter
People generally enjoy edmund's recipes.
About Me
My wife and I both share a love of food, taste, and exploring different combinations of flavors. I don't have quite as much time to explore my gastronomic imagination as my wife, but as a result when I do cook I usually go big.
I love to cook for dinner parties, usually the main dishes, but I also love to do the occasional random dishes like soups, breakfasts, or simple appetizers. I come from a family with a true love of cooking, and while I didn't immediately take to it, during my years in high school I began experimenting with simple combinations and eventually focused on baking. After I felt I grasped the basics I began playing with Italian recipes until I graduated to what I consider the epitome of cooking, the French style. As a result I love the simple harmonies of flavor balancing and counter-balancing. When I explore foods it is usually within the French or Italian genre, but I do appreciate and intend to grow with the flavors and taste combinations of the East. Many of the recipes I create have origins in French cooking. I hope everyone will enjoy what I have to offer, and I hope to learn and grow in the art of cooking.
Read more