The Cook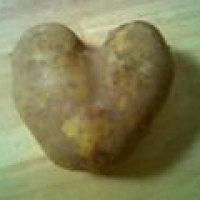 egravinapooh
Acra, NY
Taste-o-Meter
People LOVE egravinapooh's recipes.
About Me
I love to cook and I love to eat. I read recipe books and modify the recipes because I think something will taste better my way. I think about what I am going to make for dinner even before I make breakfast. I love fresh fruit
and veggies and meats from my local butcher. I frequent farmers' markets and small stands in my area often during spring and summer months. I love creating new dishes and I am always trying to find new spins on old favs. I also like meals that can be prepared quickly and easily as I have two young children that hate it when I am paying attention to a pan rather than them. I enjoy teaching my children to cook and I can often be heard telling them that "The more colorful it is, the healthier it is". I do try to cook mainly low-fat dishes, but I occasionally throw in some fatty favs to my repertoire. My dad (who really fostered my love of cooking) is battling cancer and I always welcome food ideas that others think will help him. He is my hero and my inspiration and means the world to me. We both believe that there must be some food combo out there that will help...
Read more