The Cook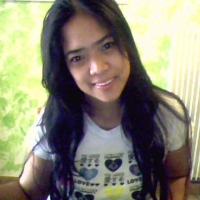 emie73
Quinto Di Treviso, ITALY, IT
Taste-o-Meter
People LOVE emie73's recipes.
About Me
Hi, hello everybody...i'm Emily. My origin is Phillippines but i live in ITALY for many years. well, about me, i'm a very friendly person and for me its very important to have some friends everywhere in this world. i care to lough
and smile. i have many hobbies but cooking is the most important for me. i'm not working so i have time to cook every dish that i want to try to..i'm a lovely mother of three baby girls who's my fans when i'm cooking some foods. i'm very happy joining this group coz i can learn more from chef's and from other people who join this group. i'm glad i can demostrate my capacity of cooking, i can show that i'm very created too. anyway i enjoy of exchanging ideas with some persons here and i think i cant meet only cooking friends but a real friends too..so thnks for this wonderfull site!
Read more
My Followers
My Latest Recipes 12
CHICKEN MACARONI SALAD from emie73 in Quinto Di Treviso, ITALY, IT.

THIS SPECIAL DISH IS SIMPLY PERFECT..U CAN EAT ALSO ON YOUR BREAKTIME...

This mini snacks is simply tasty and spicy..all can enjoy eating this dish anytime, anywhere.....

CHICKEN PADELLA from emie73 in Quinto Di Treviso, ITALY, IT.

THIS DISH IS SPICY, TASTY AND GOES PERFECTLY WITH PLAIN RICE......

U ENJOY TO MAKE THIS DISH COZ U CAN USE UR OWN CREATION, U CAN CREATE LIKE A ROSETTES BUT I CREATE LIKE A NEST.....

THIS DISH IS SO SIMPLE TO PREPARE GOES PERFECTLY WITH PLAIN RICE OR POLENTA....

Emies Dark Truffles from emie73 in Quinto Di Treviso, ITALY, IT.

This chocolate balls is very easy to make and sure that your babies will loves to eat them coz of the yummy milk chocolate.....