The Cook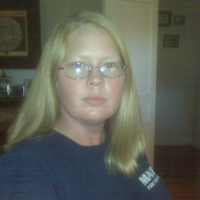 emt724
Lebanon, TN
Taste-o-Meter
People LOVE emt724's recipes.
About Me
I have been married for 16 years to my wonderful husband, a Sheriff's Deputy. I'm a mother of two busy and beautiful children, a 13 year old daughter and 12 year old son. I'm a Firefighter/ Eng/ R/ EMT-IV. I'm always the one who i
s volunteered to cook at the firehall. Going from cooking for 4 to cooking for 12 people is an adjustment.
Read more
My Followers
My Latest Recipes 17
Seafood Bake from emt724 in Lebanon, TN.

Prep time 20 minutes, Bake time 40 minutes. My work and home families love this so I thought I'd share with all of you. Here's th...

My best friend loves this variation on the Cherries in the Snow. If your out of Angle food cake, here's a fast interpertation...

We always have to have this classic dish durring the holidays, and sometimes durring the year as a special treat!...

This is a dish that's ALWAYS in the buffett line durring this time of year. My son loves Broccoli, but considers this HIS special ...

This simple, quick casserole will suprise you with its homemade taste. Its a hearty meal by its self!...

Onion Dip from emt724 in Lebanon, TN.

This dip is super easy when unexpected company pops in....
My Groups