The Cook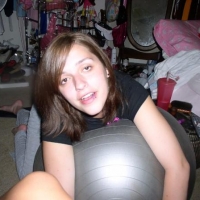 emymew
Beaverton, OR
Taste-o-Meter
emymew's recipes haven't caught on yet
About Me
I'm 18 and i still live with my mom. She recently got a divorce and when she was marrid all we cooked was spaghetti, teriyaki chicken, and baked chicken. For the other dinners we would eat out.
well I'm ready for a change. That
s why I joined grouprecipes so I can find some yunny yet easy food to cook.
Read more