The Cook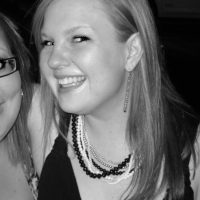 enewsome2
Salt Lake City, UT
Taste-o-Meter
enewsome2's recipes haven't caught on yet
My Latest Recipes 10
Pumpkin muffins= LOVE! Pumpkin muffins that are actually healthy= superLOVE!...

A recipe I slightly modified from one I saw on the blog "The Pioneer Woman Cooks." Very delicious, unhealthy comofort fo...

mmm...lentil soup! On a cold day, this makes a great hearty dinner, even if you are counting calories. One serving contains 246 ca...

oh, the joys of being really poor and really hungry..at the same time.. :)...

Recipe slightly modified from a Martha Stewart recipe....

Mmm...beef and brocolli... This is a modified recipe from the book "Cook this, not that." It is so fabuolous that even ...
My Groups